Posted by Sian Wright on
Pantone Colour of the Year 2023 is 'Viva Magenta' But how do milliners incorporate these colours to keep millinery current? What is the history of Pantone Colour of the Year? Where can you find materials in the colour of the year?
Posted by Leanne Fredrick on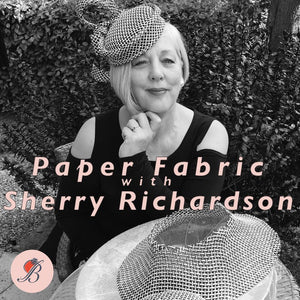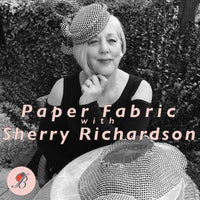 "I love the black and white weave paper fabric and could work with it all day." Sherry Richardson embraces the art of millinery and pushes herself to explore new materials.  She recently undertook the challenge of working with paper fabric. She offers a few tips and food for thought.