Posted by Leanne Fredrick on
Milliners from around the world have brought these mild mannered flat woven buntal mats to life.  From edgy caps to racewear hats, these mats are fun to work with and offer dynamic results.
Posted by Leanne Fredrick on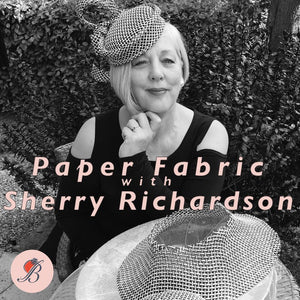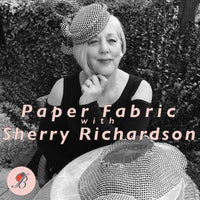 "I love the black and white weave paper fabric and could work with it all day." Sherry Richardson embraces the art of millinery and pushes herself to explore new materials.  She recently undertook the challenge of working with paper fabric. She offers a few tips and food for thought.